Happy Mayan Doomsday, all!!!
Suffice to say I managed to land in Holland alright and

and I have been having a fun time taking walks through freezing cold fog and eating oliebollen and generally being bang-up perfect examples of
"alive".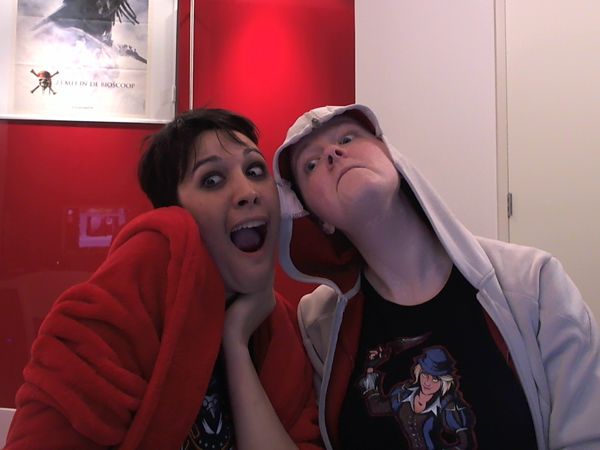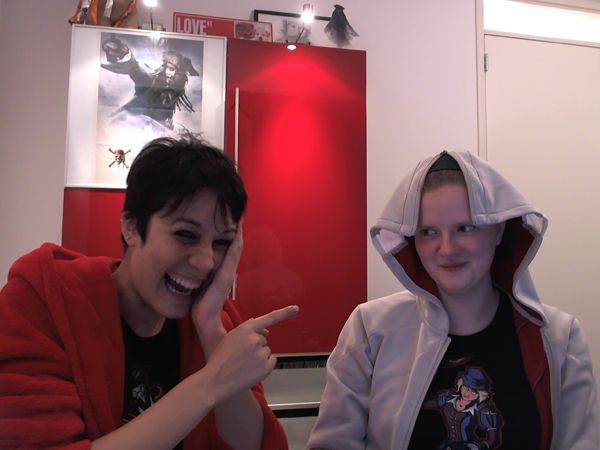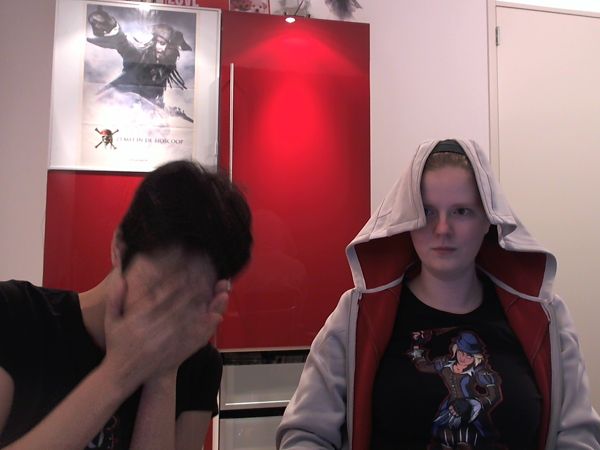 Why so serious?
We also spent some time this evening listening to the
voice auditions for Honour Amongst Thieves
that I've received so far, and may I just say that a lot of the entries have been just
SO
amazing!! I'm seriously having a really hard time trying to choose between some of these voices, but I'm
going to leave the auditions open until early January,
so if we don't all die before the 22nd you've still got some time on your hands.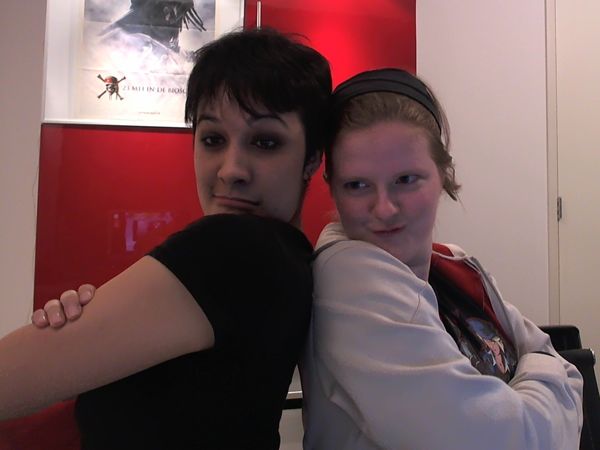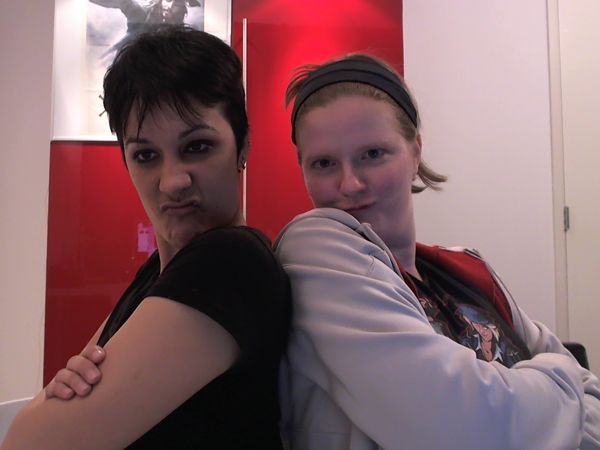 Our "Judging" faces.
I may have to make a compilation of some of the better ones ... seriously some amazing stuff. But now I stink from my 13-hour flight so I'm gonna go take a shower. Bye!!
--Sak