Journal Entry:
Thu May 2, 2013, 10:57 AM
I've been rushing at breakneck speeds to finish my animation in time for the official submission deadline tomorrow ... or, today, by now actually. However, there are still little fixes I want to make to Santiago's introduction scenes, as well as some revisions to the "finished" sequences with Louis and James, so I'm holding back on uploading the clips to Youtube.
Until then, have some progress shots!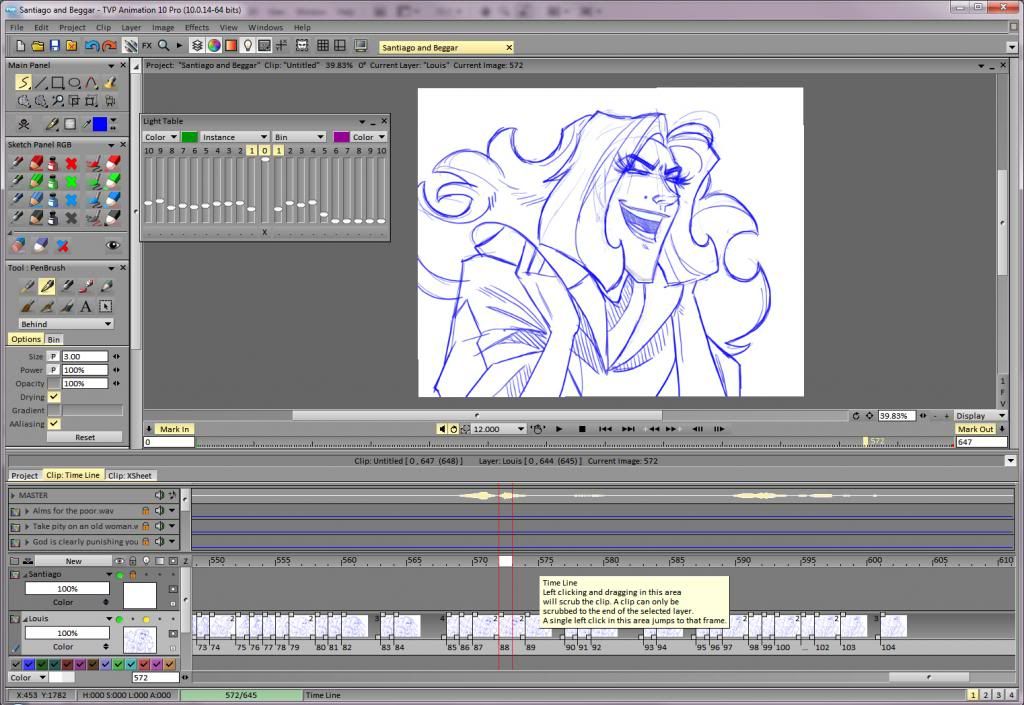 --Sak

Watch